Ethnique graphique
by

Alexia Schroeder
Let art into your daily routine by succumbing to this textile headboard with its distinguished graphics, making this trendy accessory the centrepiece of your bedroom decor. Signed by artist Alexia Schroeder, this designer headboard will blend subtly into your interior for a decor unique in its kind. Customize this head board according to your desires, opting for one of the four available ethnic colours which best suits your bedroom universe. For even more customisation, you can choose between two sizes of motifs, so what are you waiting for?


Ultra-easy to install, our headboards simply stand on the floor between your wall and your mattress. Bring your bed to life by transforming it into a real work of art thanks to our headboards that combine comfort and design.


Our kits are composed of a foam padded wood structure foam that is dressed with one of our design covers imagined by our talented artists.


Through your purchase, you contribute to the development of a local economy and ethics. In effect, our artists are paid directly for each purchase of their headboard.


Your headboard myQuintus is made up of :

INTERCHANGEABLE COVER
Made in the Vosges region, renowned textile territory, our covers are machine washable and are made of high quality cloth that is known for its durability


100% polyester from ethical sources





Signed by an artist
Perfectly adjusted to the headboard
HEADBOARD BASE
Our headboard structures are made in Ban-de-Laveline,
by craftmen renowned for their skill.


PEFC wood structure
3 cm of foam PU (17kg/m3)
Protective slippers
Height : 111cm
Thickness : 9 cm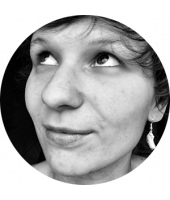 Alexia Schroeder
Alexia Schroeder lives and works in Paris. Her work falls somewhere between art and textile design. Her approach is to enhance the beauty of the banality of everyday life through revealing, transforming, the sublimating it for all to see.
LEARN MORE