Kaléidoscope
by

Morgane Bezou
Let yourself be swallowed up by this exuberant nature with its tropical colours! Just close your eyes and imagine yourself out in the wilds surrounded by rare and sumptuous species. It is under the benevolent eyes of exotic birds that you will spend your most beautiful nights, dreaming of brightly coloured landscapes. This Deco headboard with its luxuriant vegetation will keep you in a good mood, turning your bedroom into a world open to adventure and exploration. Imagined by artist Morgane Bezou, this fabric headboard gives you a great start to your day - why do without it?


Ultra-easy to install, our headboards simply stand on the floor between your wall and your mattress. Bring your bed to life by transforming it into a real work of art thanks to our headboards that combine comfort and design.


Our kits are composed of a foam padded wood structure foam that is dressed with one of our design covers imagined by our talented artists.


Through your purchase, you contribute to the development of a local economy and ethics. In effect, our artists are paid directly for each purchase of their headboard.


Your headboard myQuintus is made up of :

INTERCHANGEABLE COVER
Made in the Vosges region, renowned textile territory, our covers are machine washable and are made of high quality cloth that is known for its durability


100% polyester from ethical sources





Signed by an artist
Perfectly adjusted to the headboard
HEADBOARD BASE
Our headboard structures are made in Ban-de-Laveline,
by craftmen renowned for their skill.


PEFC wood structure
3 cm of foam PU (17kg/m3)
Protective slippers
Height : 111cm
Thickness : 9 cm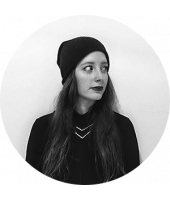 Morgane Bezou
Morgane obtained a BTS diploma in Visual Communication in 2013 from the Institut Supérieur des Arts Appliqués (Higher Institue of Applied Arts) in Strasbourg. After gaining work experience in an agency, she went out on her own as a freelance graphic artist and illustrator in 2014. Morgane works equally well for large companies as she does for small ones and private individuals, each time combining graphics and illustration.
LEARN MORE