Ça pique
by

Organe Kauffmann
If it doesn't prick it's a friendly cactus! This funky modern design headboard will carry you to dreamland in style. These cacti are decidedly not in their natural habitat but appear delighted with their colourful, patterned moccasins. Drawn and imagined by artist Organ Kauffmann, this custom head board will be a big hit in your bedroom among your other cherished Deco items. Take root in your bed and relax surrounded by these tiny cacti. Available in 4 colours: blue, orange, pink and green, you will find the one for you!


Ultra-easy to install, our head boards simply stand on the floor between your wall and your mattress. Bring your bed to life by transforming it into a real work of art thanks to our headboards that combine comfort and design.


Our kits are composed of a foam padded wood structure foam that is dressed with one of our design covers imagined by our talented artists.


Through your purchase, you contribute to the development of a local economy and ethics. In effect, our artists are paid directly for each purchase of their headboard.


Your headboard myQuintus is made up of :

INTERCHANGEABLE COVER
Made in the Vosges region, renowned textile territory, our covers are machine washable and are made of high quality cloth that is known for its durability


100% polyester from ethical sources





Signed by an artist
Perfectly adjusted to the headboard
HEADBOARD BASE
Our headboard structures are made in Ban-de-Laveline,
by craftmen renowned for their skill.


PEFC wood structure
3 cm of foam PU (17kg/m3)
Protective slippers
Height : 111cm
Thickness : 9 cm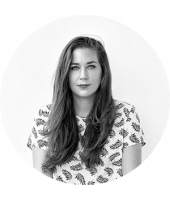 Organe Kauffmann
Organe kauffmann is a freelance graphic artist and web designer based in Strasbourg. She has been working in the Vuxe agency since 2014. Her motto is "Turn your passion into your job".
LEARN MORE