Want a decoration off the beaten track for your bedroom? Opt for this geometrically patterned headboard inspired by African art and dotted with tiny coloured cockroaches. And yes, you read correctly, these same cockroaches that we would hate to see teeming in our interiors are given a place of honour here on this headboard with its geometric comings and goings imagined by Maya Thomas. So, if you are happy to fall asleep in the midst of these remarkable insects, this most intriguing and original cover was made for you. (Movie fans should remember their joyous dancing in the film "Joe's apartment").


Ultra-easy to install, our headboards simply stand on the floor between your wall and your mattress. Bring your bed to life by transforming it into a real work of art thanks to our headboards that combine comfort and design.


Our kits are composed of a foam padded wood structure foam that is dressed with one of our design covers imagined by our talented artists.


Through your purchase, you contribute to the development of a local economy and ethics. In effect, our artists are paid directly for each purchase of their headboard.


Your headboard myQuintus is made up of :

INTERCHANGEABLE COVER
Made in the Vosges region, renowned textile territory, our covers are machine washable and are made of high quality cloth that is known for its durability


100% polyester from ethical sources





Signed by an artist
Perfectly adjusted to the headboard
HEADBOARD BASE
Our headboard structures are made in Ban-de-Laveline,
by craftmen renowned for their skill.


PEFC wood structure
3 cm of foam PU (17kg/m3)
Protective slippers
Height : 111cm
Thickness : 9 cm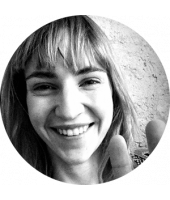 Maya Thomas
Born in 1982 in Lorient, Maya left immediately for Africa where she stayed until her adolescence. Today living in Strasbourg, she continues to be inspired by the geometric themes found in African and Oriental art as well as by the omnipresent geometry found in nature in both the plant and animal kingdoms."
LEARN MORE