La tête dans les tropiques
by

Missy
Invite a tropical jungle into your bedroom and spend the night among the palm trees and exotic fruits imagined by illustrator Missy. A sweet botanical universe to transport great dreamers into a magical forest. Available in three zesty colours: orange, green or purple, this headboard with a very "jungalow" atmosphere is the inescapable design accessory for your bedroom. Use this jungle atmosphere, so conducive to travel and escape, to turn your bedroom a into a cosy cocoon in which you can huddle together sharing sweet dreams of exotic animals and pretend safaris.


Ultra-easy to install, our headboards simply stand on the floor between your wall and your mattress. Bring your bed to life by transforming it into a real work of art thanks to our head boards that combine comfort and design.


Our kits are composed of a foam padded wood structure foam that is dressed with one of our design covers imagined by our talented artists.


Through your purchase, you contribute to the development of a local economy and ethics. In effect, our artists are paid directly for each purchase of their headboard.


Your headboard myQuintus is made up of :

INTERCHANGEABLE COVER
Made in the Vosges region, renowned textile territory, our covers are machine washable and are made of high quality cloth that is known for its durability


100% polyester from ethical sources





Signed by an artist
Perfectly adjusted to the headboard
HEADBOARD BASE
Our headboard structures are made in Ban-de-Laveline,
by craftmen renowned for their skill.


PEFC wood structure
3 cm of foam PU (17kg/m3)
Protective slippers
Height : 111cm
Thickness : 9 cm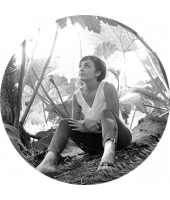 Missy
Missy's Wonderland is full of all kinds of birds and potted cacti living in a jungle that is as urban as it is exotic.
LEARN MORE