Plane tree, oak tree, beech tree or hazelnut tree or maybe even elderberry ? What if none of these trees contributed to the natural bark that covers this decorative headboard by artist Barbara Formica? Was it some new variety, imagined specially for you, to transform your bed into a wood cabin? An optical illusion? Don't worry about it. Just lean back comfortably into this ultra-realistic, quilted headboard cover. Be lulled to sleep by the natural and soothing atmosphere created by this vegetal decor, just let yourself slip off into a sweet night's sleep.


Ultra-easy to install, our headboards simply stand on the floor between your wall and your mattress. Bring your bed to life by transforming it into a real work of art thanks to our headboards that combine comfort and design.


Our kits are composed of a foam padded wood structure foam that is dressed with one of our design covers imagined by our talented artists.


Through your purchase, you contribute to the development of a local economy and ethics. In effect, our artists are paid directly for each purchase of their headboard.


Your headboard myQuintus is made up of :

INTERCHANGEABLE COVER
Made in the Vosges region, renowned textile territory, our covers are machine washable and are made of high quality cloth that is known for its durability


100% polyester from ethical sources





Signed by an artist
Perfectly adjusted to the headboard
HEADBOARD BASE
Our headboard structures are made in Ban-de-Laveline,
by craftmen renowned for their skill.


PEFC wood structure
3 cm of foam PU (17kg/m3)
Protective slippers
Height : 111cm
Thickness : 9 cm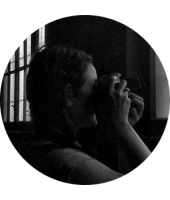 Barbara Formica
Every night I dream of wastelands. All my nights are just industrial architecture, turbines and pipes , but also villas, churches, painted ceilings, and mouldings. Sometimes, these landscapes are real and I just revisit them, other times I totally invent them to later daydream of actually finding them. Tonight I invite you to come with me.
LEARN MORE